Orly Shooting. Suspect?
(Photo: AFP)
Published here:
http://www.mirror.co.uk/news/world-news/first-picture-paris-orly-airport-10050042

Source credit: https://www.facebook.com/ole.dammegard/photos/pcb.1657291217631331/1657290847631368/?type=3&theater
Someone please explain the location this photograph was taken from with reference to the image above. Then explain how the khaki top (if in fact it is the same garment) manages to find its way over weapon and head showing now a white shirt/vest underneath. At the very least this would have required an enormous amount of manipulation (how do you get an arm free of a sleeve without disturbing the body?) Anyway it would be anathema to the crime scene. Both images presumably are meant to represent the scene immediately after the shooting, there being a complete absence of personnel. Where have they all gone? As previously noted there is also the small matter of absence of blood stains or bleeding.
The Mirror:
"A CCTV image shows the Orly airport attacker dead on the floor moments after he was shot by security forces. The man was killed after he stole a soldier's firearm and took refuge in a shop around an hour after he wounded a police officer in an earlier shooting."
"An image taken from CCTV footage shows him sprawled on the floor in front of a Chez Paul bakery in the airport's south terminal, French media reported. Police sources told Reuters he was a "radicalised Muslim known to intelligence services". A spokesman for the French Interior Ministry told reporters that the man wrestled the gun away from the soldier and was killed by security forces moments later."
Mirror: "
(Photo: Reuters)
I'm always interested in the first video uploaded to the web.
Here it is by this gentleman who happens to be a chaffeur/bodyguard for company providing up-market vehicles for the wealther and the French Ministry of Foreign Affairs.:
"
Evacuation in Orly Airport after Shooting. Paris, France"
https://www.youtube.com/watch?v=BmxnjWlhJV4
Immediately below the 10 second video of alleged Paris attack on prestiget75 twitter a/c there is this advertisement:
Images from:
https://twitter.com/prestiget75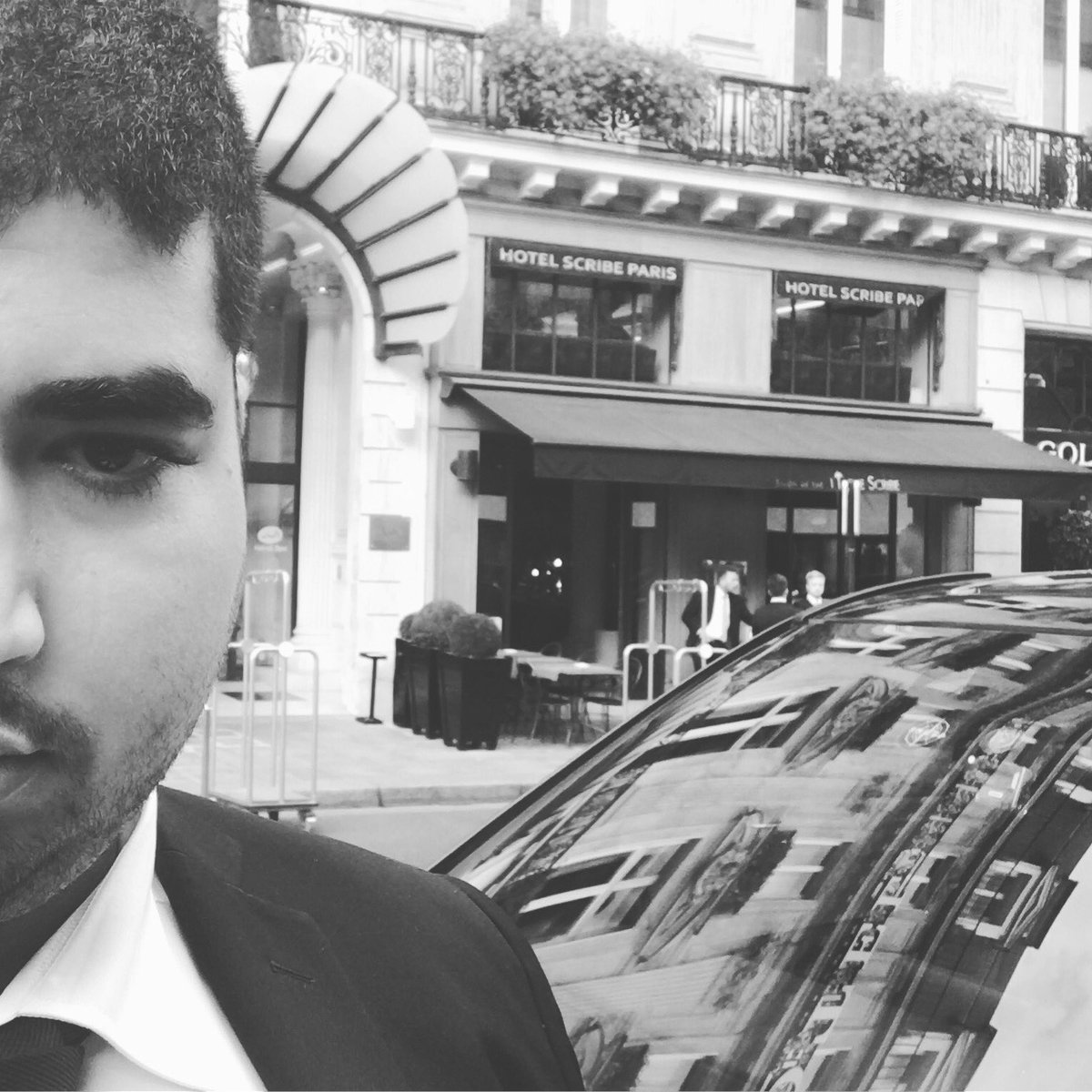 prestiget75‏
@

prestiget75