Is there a doorknob suicide epidemic?
Or some more sinister explanation?
People with common themes of celebrity, the elite, wealth, notoriety, drugs, depression, pornography, dates and distinctive and unlikely mode of death. Most if not all found to have committed suicide.
Common features usually point to common reasons and operations - the so-called modus operandi - yet maybe it is convenient not to pose this as a possibility?
Thirteen cases are listed here. There may be many more.
And whilst we are at it, is it not just a tad coincidental that the Salisbury alleged Novichok poisoning attack, blamed on Russia, happened to involve a highly suspect doorknob?
Details taken 'Neon Nettle' article here:
http://www.neonnettle.com/features/1390-hanging-from-doorknobs-12-pedophile-related-celebrity-suicides-so-far
November 22 1997.
INXS frontman Michael Hutchence (37) was found dead.
His body was found hanging from a doorknob in Room 524 at the Ritz-Carlton hotel in Double Bay, Sydney.
According to reports, Hutchence had information regarding a "VIP pedophile ring" in the UK that was connected to child killing rapist Jimmy Saville and high-ranking politicians.
June 3, 2009.
Hollywood actor David Carradine (72) was found dead in his room at the Swissôtel Nai Lert Park Hotel on Wireless Road, near Sukhumvit Road, in central Bangkok, Thailand.He was in Bangkok to shoot his latest film, titled Stretch.
A police official said that Carradine was found naked, hanging by a rope tied to the doorknob of the room's closet, causing immediate speculation that his death was suicide.
Reports around the time of his death suggest that Carradine may have been involved in child sex tourism; a rampant issue in Thailand where he was found.
February
11,
2010.
Fashion designer Alexander McQueen (40) (close friend of
Annabelle Neilson ex-wife of Nataniel Rothschild below)
was found
by his housekeeper
in the morning hanging from a doorknob at his home in Green Street, London W1.
January 11, 2013.
Tech pioneer, and Reddit co-founder, Aaron Swartz (27) was found dead in his Brooklyn apartment by his partner, Taren Stinebrickner-Kauffman.
A spokeswoman for New York's Medical Examiner reported that he had hanged himself from a doorknob.
According to former-CIA agent Robert Steele, Swartz hacked into MIT Computers and found a huge stash of Child Pornography shortly before his death.
March 17, 2014.
L'Ren Scott, (49) (former girlfriend of Nate Rothschild - see Anabelle Neilson below) and long-term lover of Rolling Stones Mick Jagger, was found dead by her assistant at her apartment in the Chelsea neighborhood of Manhattan.
The New York City Chief Medical Examiner determined Scott's manner and cause of death to be "suicide by hanging."
August 11, 2014.
Comedian Robin Williams died at his home in Paradise Cay, California. In the initial report released on August 12, the Marin County Sheriff's Office deputy coroner stated Williams had hanged himself after he was found hanging from a doorknob with a necktie.
Noted for his scathing satire of Obama and other politicians was said to be suffering from depression.
May 18, 2017.
Chris Cornell
was found unconscious by his bodyguard, hanging from the doorknob in the bathroom of his hotel room at the MGM Grand in Detroit, after performing at a show with Soundgarden at the Fox Theatre on May 17.
After Chris Cornell's tragic death, evidence later emerged that he was working with his best friend, Linkin Park singer Chester Bennington, to expose an elite pedophile ring.
July 20, 2017.
Chester Bennington was found dead at his home in Palos Verdes Estates, California; his housekeeper discovered his body hanging from a doorknob around 9:00 a.m.
Believing himself to be a victim of child abuse, Bennington was working with his best friend Cornell to expose a high-reaching child trafficking network.
August 8, 2017
Dutch Queen Maxima's sister Ines Zorreguieta (33) was found dead in Argentina.
Zorreguieta, 33, was found dead by a friend who discovered her body hanging from a doorknob in her apartment in the Almagro district of Buenos Aires.
According to reports, Zorreguieta was connected to high-level elites involved in child trafficking. Queen Maxima stepped down after allegations of her involvement in "hunts" where children were raped and massacred by her dinner guests.
April 20, 2018.
Swedish DJ Avicii, real name Tim Bergling (28) died on near Muscat, Oman.
Although full details of his death were not released, TMZ reports that he suffered cuts from broken glass along with neck injuries. Although it is unclear what the injuries to his neck were, it could have been caused by asphyxiation and hanging has not been ruled out.
After his death, it emerged that Avicii was working to expose an elite pedophile ring.
June 5, 2018.
F
ashion designer and businesswoman
Kate
Brosnahan
Spade
(on the right in above image) was found dead in her apartment on Tuesday 5th June of an alleged suicide by hanging. It is said she had
deep ties with the Clintons and their Haiti connections.
June 8 2018
Journalist Anthony Bourdain (61) was been found
unresponsive in his Paris hotel room
having died of an apparent hanging,
by h
is best friend Eric Ripert, the French chef.
According to CNN, Bourdain was in France working on an upcoming episode of his award-winning CNN TV show, "Parts Unknown" and h
e was about to expose an
elite pedophile ring
.
July 12, 2018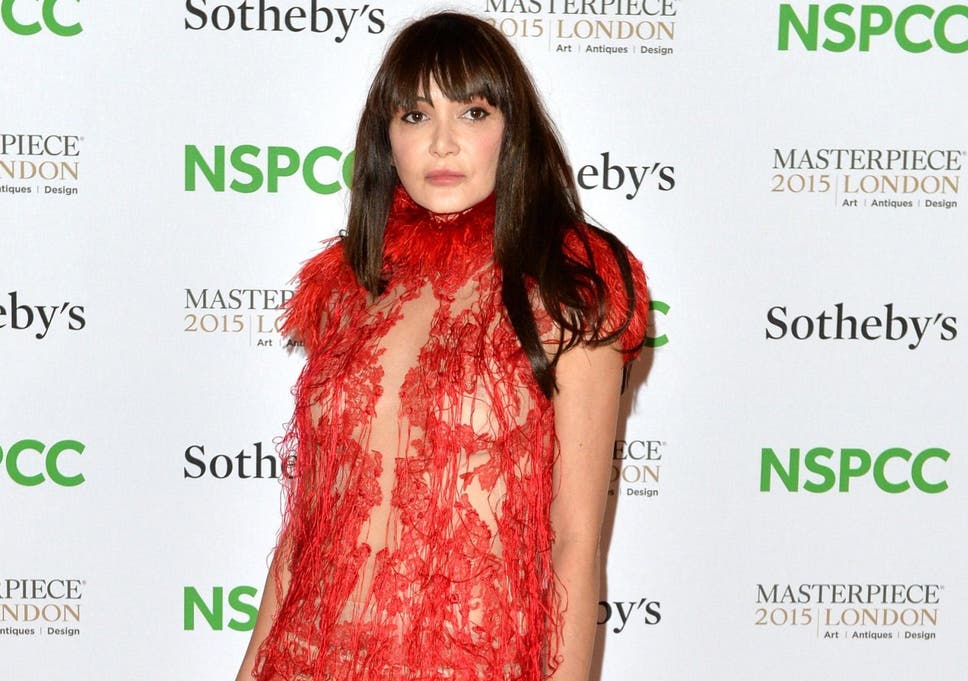 Annabelle Neilson (49) (ex-wife of Nat Rothschild) was discovered hanging from a doorknob in the bathroom of her $4.1 million London mansion on Thursday. It is possible she died the day before.