LVI's Disappearing Contract with U.S. Army
LVI Services, a company that provided "total turnkey demolition services," did extensive asbestos abatement work in t
he World Trade Center prior to 9-11. It also did about $3 million in R&D work for the U.S. Army in 2000.
What prompted me to post this article is that the documentation about this contract no longer appears when searching the
FedSpending.org
website:
The Background
Immediately after 9-11, a leading engineering magazine in the United States reported that LVI Services, a company that does demolition set-up work, had done extensive asbestos abatement work in the Twin Towers of the World Trade Center. The following is a brief job description that involved the removal of asbestos floor tiles and other materials from the Twin Towers. Was this the job that LVI had carried out at the World Trade Center?
Contract WTC-115.310 - The World Trade Center Removal and Disposal of Vinyl Asbestos Floor Tiles and Other Incidental Asbestos-Containing Building Materials Via Work Order Estimate Range: $1,000,000 annually Bids due Tuesday, October 17, 2000.
(Offered by the Port Authority on September 12, 2000)
As I pointed out in my 2009 article "Who Put Super Thermite in the World Trade Center":
Two days after 9-11, Engineering News-Record (ENR) reported that an asbestos abatement and demolition company called LVI had done extensive asbestos abatement work in the World Trade Center:
AMEC Inc., Turner Corp. and Bovis Lend Lease were set to assume "lead roles" in the cleanup effort, says Lee Benish, AMEC vice president. "From the very beginning, we've been deeply involved with the city department of emergency services," he says. "They're sorting through who will be doing what." LVI Services Inc., New York City, which has done extensive asbestos abatement work on the towers in the past, is involved in similar work now as well as other cleanup efforts.
In 2000, LVI did about $3 million in R&D work for the U.S. Army, the largest part of the company's military contract of $3.2 million.
Fedspending.org
records show that LVI did Applied Research and Exploratory Development (R&D) work for nearly $3 million that year. Neither Burton Fried, then head of LVI, nor the company spokesman were willing to discuss the work LVI had done for the U.S. Army.
Read: "Tracking the 9-11 Insiders to their Rothschild Roots"
Age
Total Calculated Compensation
This person is connected to 19 board members in 3 different organizations across 6 different industries.

See Board Relationships
65
$264,827


As of Fiscal Year 2018
Background*
Mr. Robert A. McNamara, also known as Bob, has been an Independent Director of UDR, Inc., since February 28, 2014. Mr. McNamara has over 35 years of experience managing global businesses in the development, design and delivery of projects in the government, institutional, infrastructure and industrial sectors in senior management positions. He served as Group Chief Risk Officer at LendLease Group from September 2014 to March 31, 2017 and served as its Chief Operating
From: http://invest.jacobs.com/investors/Governance/default.aspx
Robert A. McNamara
Director since 2017
Independent
Mr. McNamara is the Group Chief Risk Officer of the Lend Lease Corporation (ASX), an international property and infrastructure firm. Since 2014, he has been responsible for ensuring Lend Lease achieves world's best practices in risk management and operational excellence. He also oversees Lend Lease's Building, Engineering, and Services businesses in Australia. Prior to this, Mr. McNamara was Chief Executive Officer Americas of Lend Lease.
McNamara has over 35 years of experience managing global businesses in the development, design and delivery of projects in the government, institutional, infrastructure and industrial sectors in senior management positions. He served as Chairman and Chief Executive Officer of Penhall/LVI International (PLI), the two largest US firms providing environmental remediation, concrete services and infrastructure repair.
From 1996 to 2006, Mr. McNamara served as Senior Group President of Fluor Corporation responsible for the global businesses in Chemicals, Mining, Industrial, and Infrastructure, as well as its China initiative. From 1977 to 1996, he served as President and Chief Operating Officer of Marshall Contractors, where he led the firm's initiatives in community development, pharmaceuticals and microelectronics design/build project delivery.
Mr. McNamara serves on the Board of UDR, Inc., a publicly traded Real Estate Investment Trust (REIT). He has also served on the Board of the US China Business Council and as Chairman for the Construction Industry Institute's Technology Implementation Task Force. He brings deep international experience along with extensive industry and customer knowledge furthering Jacobs' commitment to executing our company strategy.




Jacobs Engineering
was founded in 1947 by
Joseph J. Jacobs
. The company's current Chief Executive Officer is
Steven J. Demetriou
. He has been the Chairman of the Board since July 28, 2016 and has been its CEO and President since 2015.
[8]
The previous President and CEO was
Craig L. Martin
from 2006 until 2014.
[9]
The company is publicly traded as a
Fortune 500
company
[10]
. As of October 2018, Jacobs had more than 77,000 employees globally, and more than 400 offices in North America, South America, Europe, the Middle East, Australia, Africa, and Asia.
[4]
On August 2, 2017, Jacobs acquired
CH2M Hill
– a global engineering firm in a $3.3 billion deal.
[11]
On August 9, 2017, the Pentagon awarded a $4.6 billion Integrated Research & Development for Enterprise Solutions (IRES) follow-on contract to Jacobs Technology Inc, a unit of Jacobs Engineering Group Inc. to provide products and services for the Missile Defense Agency and its Missile Defense Integration and Operations Center.
[12]
[13]
In October 2018, Jacobs agreed to sell its Energy, Chemicals and Resources (ECR) segment to
WorleyParsons
. After the completion of the transaction, Jacobs would focus on its two higher growth and higher margin lines of business –
Aerospace, Technology, Environmental & Nuclear (ATEN) and Buildings, Infrastructure & Advanced Facilities (BIAF)
.
[14]
Jacobs increase involvement with Highways England
DALLAS
--(BUSINESS WIRE)--
Jacobs Engineering Group Inc
.
(NYSE:JEC) has been awarded a contract by
Highways England
to develop possible solutions for improving the transport network around the motorways north west of
Manchester
.
Highways England's Strategic Road Network in this area forms part of a key east-west connection linking the city regions of Liverpool andManchester across the Pennines to Leeds, Sheffield and on to the North East. The Manchester North-West Quadrant project aims to improve capacity and reliability of east-west road connections, boost the local and regional economy and help establish the North of England as a global powerhouse.
Jacobs Wins Support Role on Highways England's Six-Year Framework
Integrated approach to deliver regional transport connectivity
DALLAS, Dec. 11, 2018 /PRNewswire/ --
Jacobs Engineering Group Inc
. (NYSE:JEC)
has been awarded a six-year contract working as a partner with Costain to deliver
Highways England's
multibillion-dollar regional delivery partnership framework. This new framework will be a cornerstone of Highways England's strategy to improve safety, increase capacity and deliver efficient and effective work to ultimately improve the user experience across its national road network
.
Jacobs, working as a partner with Costain, has secured work in both the North and East regions. The scope of work includes development, design and construction of capital road projects that form part of the Regional Investment Programme during Road Period 1 (2015-2020) and Road Period 2 (2020-2025). Jacobs brings strong regional relationships, leading design and planning capability and experience in both the North and East regions.
Fluor Corporation
Fluor Corporation
is a multinational engineering and construction firm headquartered in
Irving, Texas
. It is a holding company that provides services through its subsidiaries in the following areas:
oil and gas, industrial and infrastructure, government and power. It is the largest engineering & construction company
in the
Fortune 500
rankings and is listed as 153rd overall.
[2]
Fluor was founded in 1912 by John Simon Fluor as Fluor Construction Company. It grew quickly, predominantly by building oil refineries, pipelines and other facilities for the oil and gas industry, at first in California, and then in the Middle East and globally. In the late 1960s, it began diversifying into oil drilling, coal mining and other raw materials like lead. A global recession in the oil and gas industry and losses from its mining operation led to restructuring and layoffs in the 1980s. Fluor sold its oil operations and diversified its construction work into a broader range of services and industries.
In the 1990s, Fluor introduced new services like equipment rentals and staffing. Nuclear waste cleanup projects and other environmental work became a significant portion of Fluor's revenues. The company also did projects related to the
Manhattan Project
, rebuilding after the
Iraq War
, recovering from
Hurricane Katrina
and building the
Trans-Alaska Pipeline System
.
Company Overview
On March 5, 2010,
Asyst Technologies,
Inc. went out of business as per its Chapter 11 liquidation filing under bankruptcy. Asyst Technologies, Inc., together with its subsidiaries, engages in the development, manufacture, sale, and support of integrated hardware and software automation systems primarily for the semiconductor and flat panel display manufacturing industries. It offers fab automation components, which are designed to automate the transfer of wafers and other substrates between manufacturing equipment, and wafer and substrate carriers. The company's fab automation components include automated systems that provide the interface between the fab and manufacturing equipment or loadports; equipment front end modules, which provide integrated and automated front-end for process and metrology equipment; sorters that are used to rearrange wafers between manufacturing processes, experiments, and single wafer processing; SMART-Traveler system, which allows semiconductor manufacturers to reduce manufacturing errors, and to achieve cycle time and equipment utilization improvements; robotic substrate handling solutions that transfer semiconductor wafers and substrates of various diameters, LCD and plasma display substrates, and other substrates between the substrate carrier; and connectivity software for communications between tools and fab host systems built upon SECS/GEM and 300mm standards. It also offers automated material handling systems that principally consist of automated transport and loading systems for semiconductor fabs and flat panel display manufacturers. The company operates in the United States, Japan, Europe, and the Asia/Pacific region. Asyst Technologies was founded in 1984 and is headquartered in Fremont, California.
Asyst, The Incredible Shrinking Company (ASYT)
Robert A McNamara does not appear to be the son of his famous namesake (below) although he may be otherwise related. There certainly appears to be a certain facial similarity but this may be coincidental.
https://www.google.com/search?rlz=1C1ARAB_enGB463GB464&biw=1280&bih=881&tbm=isch&sa=1&ei=Fq2FXLSlFaOflwTg05tY&q=Robert+A.+McNamara+%2C++images&oq=Robert+A.+McNamara+%2C++images&gs_l=img.3..35i39.1514557.1524774..1534472...0.0..0.526.9754.2j3-1j16j4......1....1..gws-wiz-img.2qN8RMRdJa0#imgrc=DYHdu2hYDUK0IM: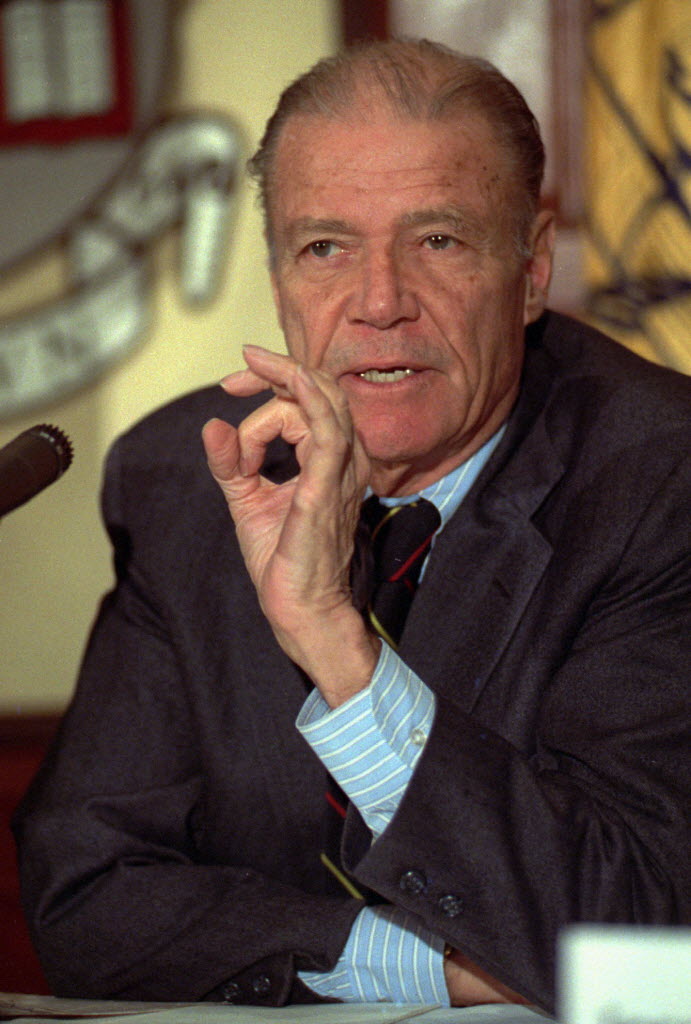 https://www.google.com/search?rlz=1C1ARAB_enGB463GB464&biw=1280&bih=881&tbm=isch&sa=1&ei=Fq2FXLSlFaOflwTg05tY&q=Robert+A.+McNamara+%2C++images&oq=Robert+A.+McNamara+%2C++images&gs_l=img.3..35i39.1514557.1524774..1534472...0.0..0.526.9754.2j3-1j16j4......1....1..gws-wiz-img.2qN8RMRdJa0#imgdii=11HUlBV8BK4TFM:&imgrc=DYHdu2hYDUK0IM:
https://en.wikipedia.org/wiki/Robert_McNamara
The son
Robert Craig McNamara
, who as a student objected to the Vietnam War, is now a walnut and grape farmer in California.
[56]
He is the owner of Sierra Orchards in
Winters, California
.
Wilson's ghost: reducing the risk of conflict, killing, and catastrophe in the 21st century.
(Robert S. McNamara and James G. Blight.) New York: Public Affairs, 2001.
ISBN
1-891620-89-4
.