Strasbourg Shooting: The official story will not stand!
All the post-event theatrics and political grand standing we have come to expect!
https://www.google.com/search?q=strasbourg+shooting+IMAGES&rlz=1C1ARAB_enGB463GB464&tbm=isch&tbo=u&source=univ&sa=X&ved=2ahUKEwiilsWOr8rfAhUEgM4BHQNtD7oQ7Al6BAgFEBs&biw=1280&bih=882#imgdii=WfC4TPw-1NjIWM:&imgrc=NGx7QH9tLYYcxM:
Despite the fact that 'ISIS' as a terrorist organisation has been defeated and irradicated, according to western government sources, it still appears to have individuals dedicated and inspired by it, to carry out quite irrational violent acts. At least that is what we are told by those in charge of the response at the latest incident in Strasbourg.
I have already published an article on the subject here: http://veaterecosan.blogspot.com/2018/12/strasbourg-shooting-so-strasbourg.html yet I feel I have not done it justice, nor perhaps made my arguments clear enough as to why I believe, whatever the the true circumstances were, the official story about what happened cannot be true.
Questions not asked and answers not given.
? How was the alleged shooter - Cherif Chekatt - identified so quickly to enable his photo and details to be circulated within minutes or hours, particularly in contrast to usual criminal investigation?
? How was it possible that details not only of the incident but also the claimed perpetrator appeared first in the Israeli press?
? Why did the official description of Chekatt contrast so radically from those that knew him intimately?
? If Chekatt was the murderer, what prompted him to take the action he did? Official explanations conflict. Was it from personal motives or at the behest of Islamic State?
? If from personal motives, why the extraordinary timing, with political and deep state resonances?
? Given the fact that Strasbourg was already on a high state of alert, how was it possible for Chekatt to cover the distance he did without effective challenge by either police or army personnel?
? Once identified and located, how was he possible to escape in a taxi without even being followed by mobile police units?
? If as is claimed he was armed only with an old six-chamber revolver and a knife, was he able to fatally injure five people, some with 'multiple shots' and seriously injure eleven more?
? Just in one street, the firing was described as at least twelve shots including a 'burst'. How can this be possibly reconciled with a six-shooter?
? Being an antique pistol using unusual ammunition, how did he obtain sufficient for a shooting spree, where and how did he carry them and how did he keep re-loading when presumably carrying a knife in the other hand?
? Where were the precise locations of those fatally or otherwise injured - sixteen in total - as this has not been revealed?
? Why despite belated deaths, increasing the number killed from two to five (three of whom were previously classified as injured) the final number of injured always remained the same at eleven?
? Several of the dead were shot in the head, some with a 'double tap'. What are the implications of this unpublicised fact?
? Why when the details of four of the deceased were made public in detail was information relating to a fifth kept secret other than stating he was a 61 year old retired banker?
? How many bullet shells were recovered from where and do they match the alleged fire arm?
? How can the alleged visit to Chekatt's house that very morning be explained and why do opposing versions of it exist? Was he there or wasn't he?
? If he was at home as some reports suggest, why wasn't he arrested and why was the cache of arms and other incriminating evidence not discovered at that stage?
? The police report he was being sought for attempted murder in connection with an alleged robbery. Why have no precise details been published to back up that claim?
? Is the story relating to his escape in a taxi and the taxi driver's description of it, credible? Isn't one of the first things a shooter does is to get rid of his weapons after an attack?
? Why if this was a planned terrorist event did it not include a less obvious means of escape and what terrorist would give away information to a stranger without killing him also?
? Two days after the shooting (13th.Dec) at about 9.00 pm (when it was quite dark) a 'special ground unit' of three policemen following up a tip-off from a woman, saw him walking down the road in the area where the taxi had allegedly dropped him off. Why had he made no attempt to keep off the streets or even make a run for it?
? We are told that over 800 personnel were searching for him but he was located by a special group of three on the off-chance! How realistic is this account and doesn't it sound more like a pre-planned 'hit' or assassination?
? We are also told there was a "gunfight" (The Telegraph) and that he shot at police but how can this be possibly reconciled with other reports that his revolver was recovered full of bullets and unfired?
? Where is the post-mortem report of the injuries he sustained and why has the team of three officers remained anonymous and un-interviewed?
? Why despite the city being on a state of alert, was there no CCTV footage of the actual events as per normal with these things?
? Why do some reports refer to 'gunMEN'?
As always this cannot be put down to misunderstanding or innocent incompetence, because if a simple observer of accounts, very much second hand and at a distance, can spot the problems, those in charge of the investigation and in possession of all the facts, must be aware them. This results in a much more sinister conclusion that yet again there has been positive deceit and misrepresentation by these very same authorities.
Lies in any part of the official story renders all of it unreliable and must suggest something far more worrying - the organisation by state or other sub-contracted agencies to plan and execute the 'terrorist' event. Even if the blamed individual was indeed in some way involved, it is physically impossible that he at least acted alone as has been stated. If this was a fabricated event, it is not impossible that Cherif Chekatt was merely the fall guy chosen to take the blame and to be killed merely to protect the true culprits. This in the lexicon of such conspiracies is referred to as a 'Patsy'.
Chekatt's actual role and actions are therefore central and paramount. Various options are possible. They range from him being in the vicinity of the attacks but not involved in them; through some minor role at the behest of secret agencies; to full blown terrorist shooting designed to murder. But we can certainly assert, if other parts of the officially approved story are true, that he cannot have done what he has been said to have done. The contradictions are so obvious as to make the official story ridiculous and therefore intentionally misleading and unreliable.
The first merely suspicious element was the speed with which he was positively identified as the shooter and the fact that it appears he made no attempt to either conceal his identity or have a plan of escape. How were the police not only able to state with certainty who this assailant was but be able to have his portrait and details circulated to media outlets literally within minutes of the attack being made public?
True criminals and terrorists have anonymity and aversion to capture deeply embedded in their training and make-up. This in contrast was an amateur affair that might be explained in some personal way but not as the work of an inculcated and trained ISIS operative. In this connection the story of his conversation with the taxi driver whilst making his escape is fanciful. What professional terrorist would not arrange an undetectable means of escape let alone tell his driver where he was heading and that he kept weapons, including a grenade there?
Then this has to be cross referenced with the fact that very morning the police had been at his address - the same address - looking for him, for the very serious crime of attempted murder as part of a robbery. This element of the official story is also suspect because there are directly contradictory elements to it. One says he was not at home and could not be arrested because of it. Another that he was at home but not arrested. Which is the accurate one?
Indeed does the claim of attempted murder even stand up when no specific details of it have been given?
We are further told that a grenade, a rifle and many knives were retrieved which rather too neatly accords with the taxi driver's alleged account. But if it was at his known address that morning, why were the items not located then. Or if at a different address, where? Important holes in an official story always lead to suspicions of intrigue and falsification.
The ISIS link is clearly important. It is said he was radicalised whilst in prison and was already on an official watch list. Yet again we have an official description of a desperate criminal that jars with other descriptions from those that knew him. Of course people can lead two separate lives but we must also be very aware of the possibility that if he was framed, a created bad reputation is an essential element whether true or not.
So the story of his link to ISIS seems to have been built with time. From the criminal record with progressively more serious crimes; to reports that he shouted 'Allahu akbar' as he carried out the attacks; to ISIS itself claiming he carried it out at their behest; to finally revealing that a self made video has now been discovered in which he makes a claim of allegiance.
If true these elements would be convincing, but they also raise obvious questions. First it is formulaic and questionable, almost as if it is an obligatory theatrical device. Can the reports be believed or were they fabricated? Even if the shout was heard, how can it be linked to Chekatt rather than someone else?
The route Chekatt was supposed to have taken is quite extensive with multiple shooting episodes as he went. He is said to have engaged both soldiers and police in gun fire but he appears to be relative unmolested or prevented from proceeding to his taxi exit, despite the area already being subject to heavy security involving both armed soldiers and police. He is said to be shot in the arm but there is no mention by police or taxi driver that interferes with him carrying his weapons or getting in or out of the taxi.
Presumably once identified and engaged, efforts would have been made to follow him through the streets. And how about the taxi - no mention is made of following that. How did he so easily make his escape undetected. And if so distant how could they be so immediately sure it was the person they identified immediately?
We even have a story of soldiers taking over a first floor flat and firing into a building on the opposite side of the street. Was this also Chekatt and if so how long did all this take? Times differ. "About 8 pm or 7.50 pm?" How long would that route and activity actually take if it was Chekatt. A pre-organised event by a small contingent would have been a different matter.
The only weapons attached to Chekatt were a six chamber revolver and a knife. This is the most damning part of the evidence which incredulously seems not to have been challenged even once by media outlets. We are right back in Dealey Plaza arn't we?
I have previously quoted Austrian journalist Bruno Poussard on scene saying on Twitter,
"there had been a dozen shots fired on his street in the city centre - one or two to begin with, then in bursts."
A revolver could hardly be described as shooting in bursts. And how to account in just one location about a dozen shots. This would have obviously involved at least one full reload. And clearly he could not have held a knife at the same time - how did that work? A bit of stabbing, then a bit of re-loading, then a bit more up close and dangerous stabbing?
But he apparently did more shooting elsewhere. No doubt police made a point of accounting for all the bullets, their type and locations. Are we really to believe this was all done by just one man with an ancient revolver and a knife?
The fatally injured
Anupong Suebsamarn
(45)
Peter Fritz tended Anupong Suebsamarn (45) and was widely quoted by the BBC. As luck would have it he also is a journalist for the Austrian Broadcasting Corporation based in Brussels.
Anupong Suebsamarn visitait Strasbourg avec son épouse. Document remis
https://www.google.com/search?q=Anupong+Suebsamarn+images&rlz=1C1ARAB_enGB463GB464&tbm=isch&tbo=u&source=univ&sa=X&ved=2ahUKEwiaht_C1r3fAhXZVRUIHQ14BakQ7Al6BAgGEA0&biw=1280&bih=882#imgrc=m6vyyvp9TnzcYM:
This composite image has been widely circulated:
Body of Strasbourg shooting victim arrives in Thailand for funeral rites | Coconuts Bangkok
https://www.google.com/search?q=Anupong+Suebsamarn+images&rlz=1C1ARAB_enGB463GB464&tbm=isch&tbo=u&source=univ&sa=X&ved=2ahUKEwiaht_C1r3fAhXZVRUIHQ14BakQ7Al6BAgGEA0&biw=1280&bih=882#imgrc=rJVFhbGVwH6Z-M:
From this immediate witness it is clear that the Thai victim was shot TWICE in the head. This suggests close range, targeted rather than stray bullet. Also potentially a profession 'two-tap' job? Why has this important fact not been reported anywhere else?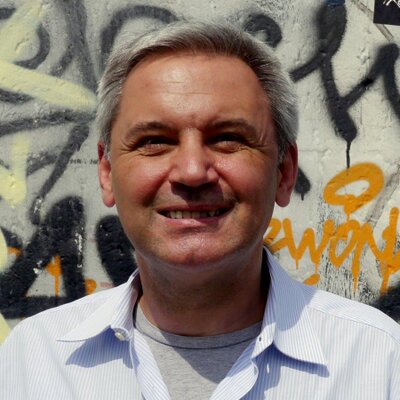 Peter Fritz :

@

hpfpeterfritz
Radio and TV journalist, head of the ORF Brussels office,
ORF – The Austrian Broadcasting Corporation
ORF is formally a foundation under public law and as such must fulfil a number of duties and mandates laid down in the ORF Act.
Being a public service radio and television company, ORF is not profit-oriented, and invests all revenue – half of which comes from radio and TV licence fees, the rest from advertising and other income – directly into the programmes and services it provides to its ORF audiences.
From TWITTER:
https://twitter.com/hpfpeterfritz?lang=en
I stand next to a man with two headshots, we have set resuscitation after 45min.
#
Strasbourg
(My emphasis. Google translate)
A witness at the scene of the shooting, Peter Fritz, told the
BBC one
that Anupong was shot in the head and did not respond to lengthy attempts to revive him.
"We tried our best to resuscitate him. We applied CPR. We dragged him into a restaurant close by," Fritz said.
The man claimed it took more than 45 minutes for an ambulance to arrive, during which time an emergency doctor advised them by telephone "that any further efforts would be futile."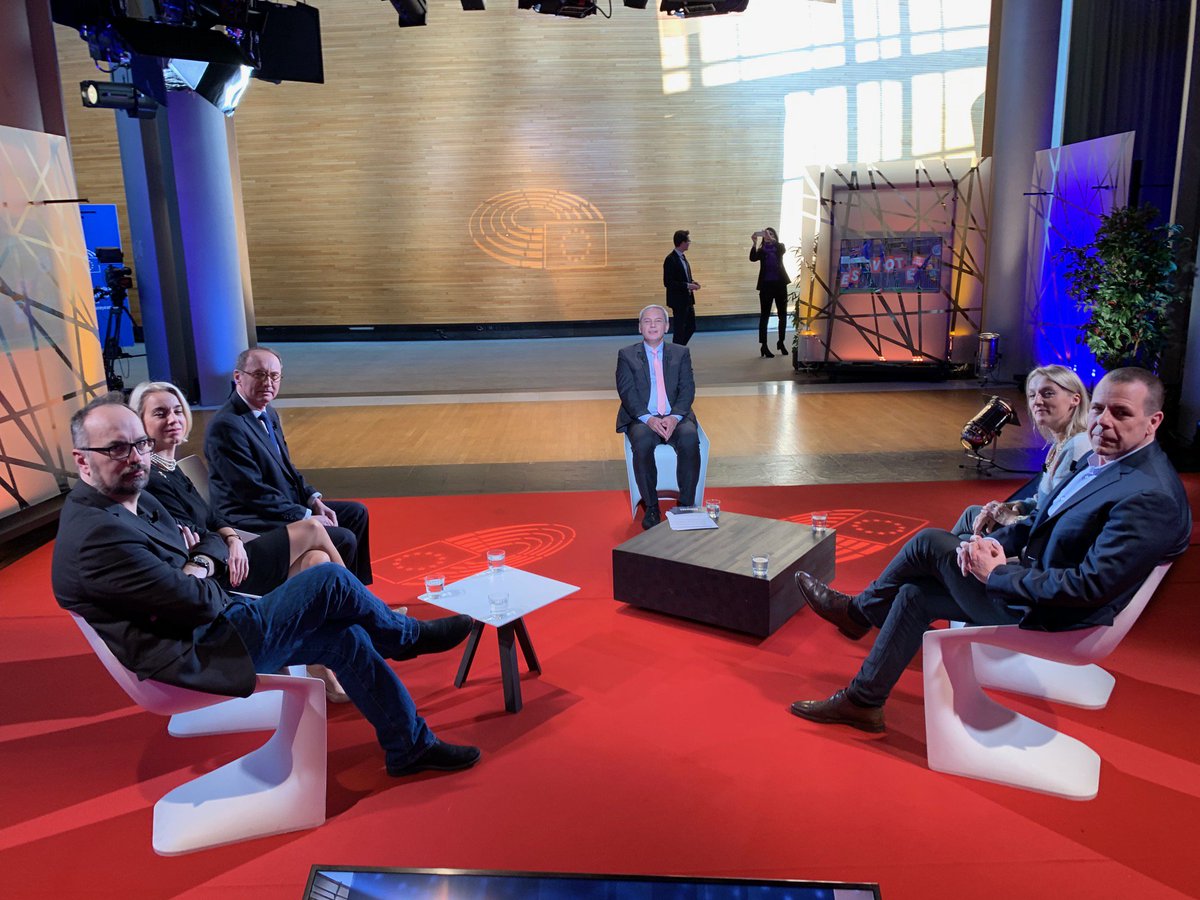 Today was on training (gender competence), and on the topic "you only see what you want to see," this very pretty video was shown there: Test Your Awareness: Whodunnit?
https: //
youtu.be/ubNF9QNEQLA
via
@
YouTube
BFM TV apologised for playing the Bob Marley hit "I Shot the Sheriff"
"A French TV channel has apologised for playing the
Bob Marley
hit "I Shot the Sheriff" during its coverage of the news police had killed Strasbourg Christmas market attack suspect
Cherif Chekkat
- as a fourth victim of the shooting died in hospital.
"Rolling news channel BFM TV used the song as it aired a special programme reporting Chekkat had been fatally shot by officers after an exchange in the city's Neudorf neighbourhood late on Thursday.
"The 29-year-old had been at large since Tuesday evening, when he is thought to have
opened fire at a popular market
, killing four people and seriously injuring several others.
"During BFM TV's broadcast, the channel screened footage from the area where counter terror police had killed Chekkat, before the reggae classic began playing.
"The channel blamed the incident on human error and apologised on Friday."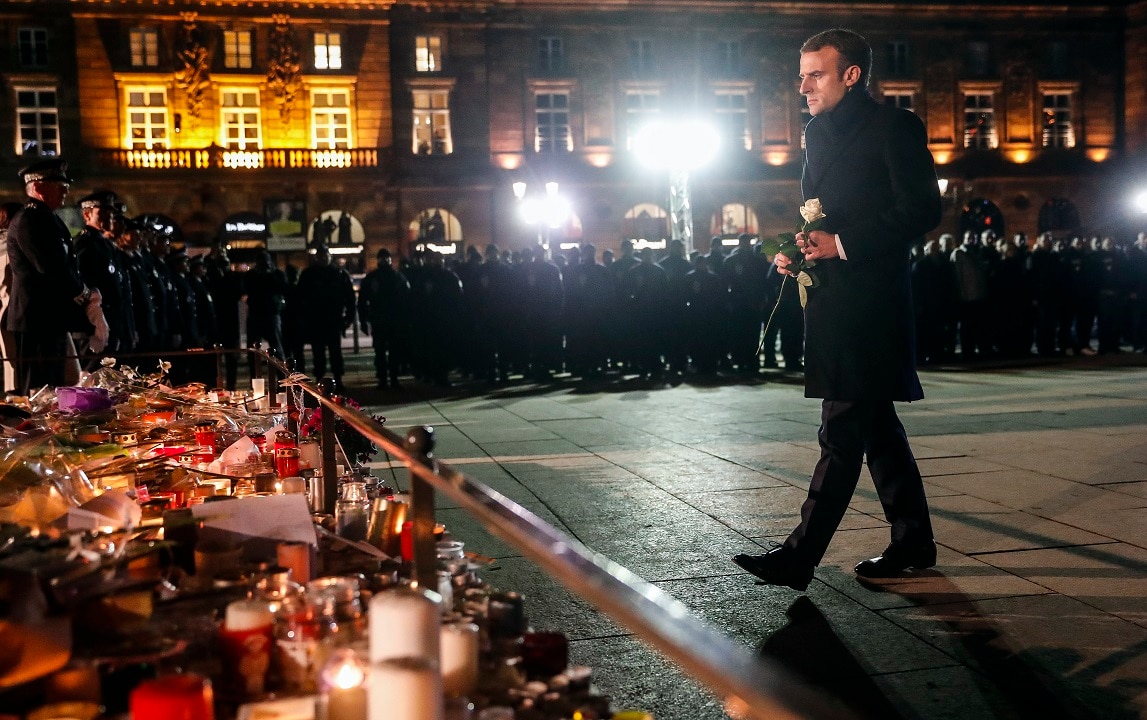 Kamal Naghchband
Hundreds of people turned out Friday for the funeral of Kamal Naghchband, a father-of-three who fled violence in Afghanistan only to be gunned down and killed in this week's Strasbourg Christmas market attack.
Naghchband, 45, had fled strife in Afghanistan to build a new life in France but became one of four people killed when a jihadist gunmen attacked the market in the northeastern French city on Tuesday.
"He was going to see the Christmas market and - in front of his children - he took a bullet," one of his cousins told AFP.
The BBC here https://www.bbc.co.uk/news/world-europe-46558432 reports "Kamal Naghchband, an Afghan national, died of his wounds, his local mosque in Strasbourg announced. The mechanic and father of three was hit in the head and fell into a coma."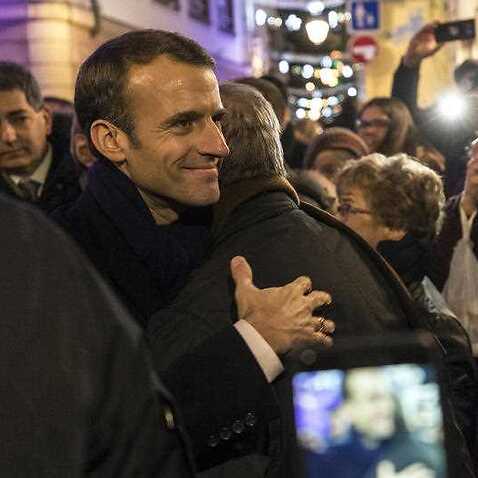 Described by relatives as friendly and something of a joker, Naghchband survived a day in hospital in a coma before succumbing to his wounds.
He was the joint manager of a garage near the Strasbourg mosque where he would go to pray and where his funeral was held on Friday.
"Our brother martyr Kamal tells us 'enjoy the moments you have in this world to do good'", Imam Eyup Sahin said, standing before a coffin covered with a green cloth and a smiling portrait of Naghchband.
"Do you think that Allah allows us to kill someone? It is impossible! Islam is a religion of peace (which) no act of terrorism can represent," he said.
Naghchband had lived in France for around 20 years. According to his Facebook page, he was from Kabul and studied in Mazar-i-Sharif, in the north of the country.
Antonio Megalizzi (29)
Antonio Megalizzi è morto. Il giovane giornalista ferito nell'attacco terroristico di Strasburgo. Il reporter, 29 anni di Trento, era stato colpito alla testa.Le sue condizioni erano apparse da subito molto gravi. Rimasto per tre giorni in coma, è la quarta vittima della furia del 29enne Cherif Chekatt, ucciso giovedì sera in un blitz delle forze speciali francesi dopo una lunga e caccia all'uomo. A riferire della morte di Megalizzi erano stati prima i media francesi; successivamente, la notizia è stata confermata anche dalla Farnesina. Una quinta persona resta in stato di morte cerebrale.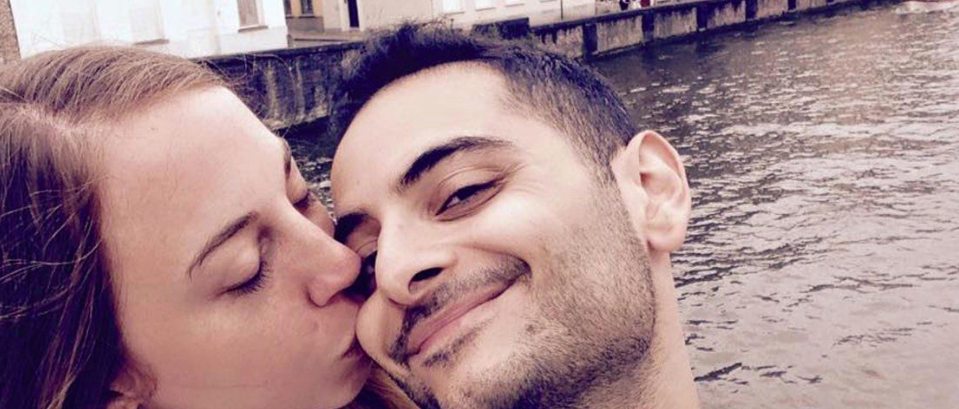 Google translate:
Antonio Megalizzi is dead. The young journalist wounded in the terrorist attack in Strasbourg. The reporter, 29 years of Trento, had been hit in the head. His condition had appeared very serious. Remained for three days in a coma, he is the fourth victim of the fury of 29 year-old Cherif Chekatt, killed Thursday night in a blitz of the French special forces after a long and manhunt. The French media had reported before the death of Megalizzi; subsequently, the news was also confirmed by the Farnesina. A fifth person remains in a state of brain death.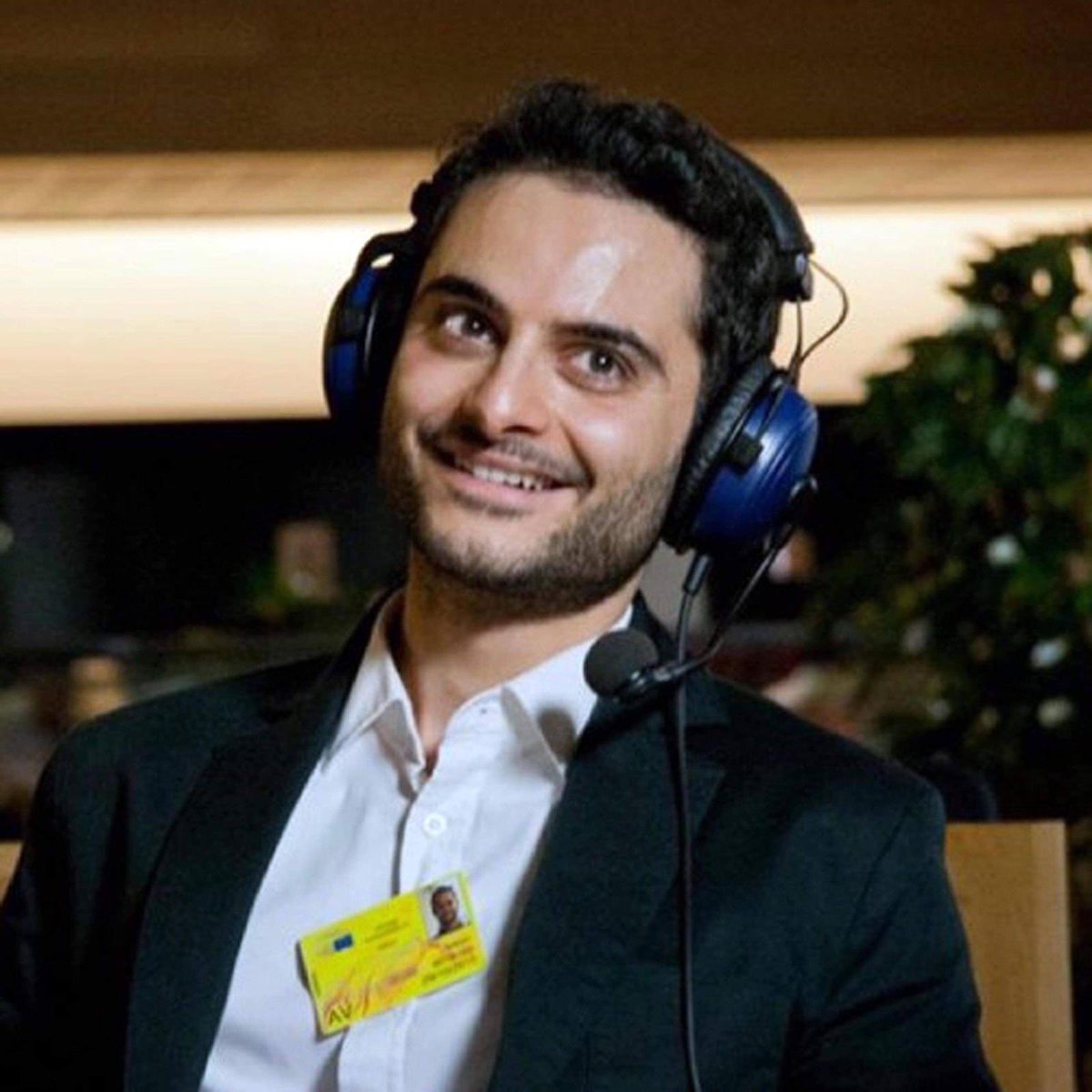 Megalizzi was in the French city seat of the European Parliament for work: he was one of the conductors of Europhonica, one of the radio format of RadUni, the association that brings together about thirty Italian university radios. He had arrived in Strasbourg for a few days, along with a handful of Italian colleagues, to follow the last plenary session of the year.
Activist for the movement of Emma Bonino + Europa he, candidate of Forza Italia in Trentino lei. A young couple in love with the community project and the Old Continent: together they had traveled, from Prague in the Czech Republic to Bruges in Belgium, up to the shots in Calabria, the region of origin of Megalizzi.
"In these days we have hoped, in silence and with all our heart, to receive good news," reads a note from the M5s delegation in Strasbourg, "Antonio was with us to follow the work of the European Parliament. In these years we have been able to appreciate his great professionalism. Our thoughts go to Antonio's family, his girlfriend and friends. This tragedy stems from a fanaticism that must be eradicated from the root. Today is a day of mourning and sorrow for all of Europe ".
Barto Pedro Orent-Niedzielski
"My brother Barto Pedro Orent-Niedzielski has just passed away. He thanks you for the love and strength you have given him," the brother of the 36-year-old victim from the Polish city of Katowice wrote on Facebook.
Orent-Niedzielski and his Italian friend Antonio Megalizzi had tried to stop Chekatt from entering a bar during Tuesday's assault, a close friend told AFP.
Megalizzi, 28, died from his injuries on Friday.
People, many in tears, gathered around a makeshift shrine of flowers and candles at the foot of the enormous Christmas tree at the Kleber Square in the city centre.
"We wanted to be here to show that we are not giving up and that we continue to live," Jonathan, 25, told AFP in the snow-covered square.
The ceremony, organised by local rights associations with the approval of the city authorities, included music, singing and several readings.
The traditional minute of silence was replaced by a minute of noise, during which people shouted and applauded to express their solidarity with the victims.
The crowd then spontaneously burst into a rendition of the Marseillaise, France's national anthem.
Interior Minister Christophe Castaner said the attacker — a French native — had run-ins with police starting at age 10 and his first conviction at age 13.
Chekatt had been convicted 27 times, mostly in France but also in Switzerland and Germany, for crimes including armed robbery.
He had been flagged for extremism and was on a watch list.
The emerging profile pointed to an increasingly common hybrid extremist who moves from acts of delinquency to sowing terror.
Chekatt was flagged as a potential extremist, but Castaner said "the signs had been weak."
A terrorism investigation was opened, but the exact motive remained unclear.
The BBC here
https://www.bbc.co.uk/news/world-europe-46558432
reports "
Polish national
Barto Pedro Orent-Niedzielski
.
Nicknamed "Bartek", the 35-year-old was hit in the head by a bullet and died after five days in a deep coma, the newspaper reported."
Anonymous Person (61)
On Thursday, French authorities said a third person had died. Strasbourg mayor Roland Ries told French TV that a local resident, born in 1957, had died on rue des Chandelles. He provided no further detail, though French media reports said he was a recently retired former bank employee.
The (eleven) seriously injured (BBC)
Europhonica, the group employing Mr Megalizzi, said that a French staff member living in Strasbourg was also seriously injured, but did not provide any details.
Artist's space La Maison Mimir told Dernières Nouvelles D'Alsace that a musician was shot in the neck while out performing and was now in a coma. A guitarist who was also performing was also hurt, but not as seriously. French newspaper L'Est Republicain said that 28-year-old Jérémy Raoult from Vosges had been in intensive care and put in a coma, though it is not clear if he is the same injured musician referred to be La Maison Mimir.
Jeanne Lorho, daughter of local cheesemonger Christelle Lorho, was shot in the arm but is now out of danger, Christelle said on Facebook.
"He came out from the porch of a building armed with a pistol in his hand, his arm outstretched."
One eyewitness to the shooting in Strasbourg told French media she stumbled into the path of the gunman - and was lucky to survive.
Audrey was one of many people taking in the Christmas markets with some friends when the first shots rang out.
"He headed towards a gentleman walking in front of me and immediately fired a bullet at his head," she told Radio Monte Carlo (RMC).
"The man collapsed, and the guy opened fire again at someone else who fell to the ground too," she added.
Her two friends ran, screaming. Audrey was left standing face-to-face with the shooter, paralysed with fear.
"Why didn't he shoot at me? I don't know. I think I was extremely lucky. As everyone was screaming, he fled."
Another witness named Jonathan was working as a waiter when he heard the gunfire.
He quickly retreated inside and barricaded the restaurant, telling all his customers to get down.
But then he discovered the injured man had not been alone - and had been waiting outside for his family.
"The wife, who was with her son in the restaurant, was in the bathroom - and when she came out, we had to tell her that her husband was shot," he told RMC.
The 34-year-old resident had been walking nearby when the attack happened, and found a man in his 50s lying wounded on the ground outside an ice cream parlour.
He phoned his brother, a doctor, to ask how he could help.
"He explained to me that I had to compress the wound, but I could not find the bullet entry wound," said François. "He was losing a lot of blood."
A passing cyclist then stopped and told him she was a doctor and gave the man heart massage. He never saw the gunman, and the fate of the wounded man is not yet known.
He ran off past a local cinema, where people were "walking quietly down the street, who had not heard". He warned whoever he could.
Eyewitness Pater Fritz told the BBC about a similar experience.
He heard gunfire and found a person who had been shot, lying on a bridge. He said he tried to resuscitate him - but the man died.
"There are no ambulance services able to enter the area, apparently," he said, adding: "After 45 minutes we stopped the resuscitation [attempt], because a doctor told us on the phone that it was pointless."
In the nearby basketball stadium, sheltering residents broke into a rousing chorus of the national anthem in solidarity with the victims - something which was widely played on French television.
But one of the people there, Benedict, told RMC: "I was not able to sleep, I was too shocked, I had too many emotions," and the he went for a late-night walk later instead.
"Two snipers stood in my window"
Another Strasbourg resident was caught up in the drama when two police snipers took over her living room.
They told her "there was an exchange of fire with the shooter, and that he had taken refuge at number 5 rue d'Epinal, directly opposite my home".
"They set up in the living room and moved my couch. A crack marksman stood at the wide-open window, his foot planted on a chair," she said. A second sniper joined the first a little and for a brief moment the shutters opened on the opposite window, but quickly closed.
"They shouted out 'it's useless trying to hide'."
Police then bashed down the door at number 5 and checked the neighbouring buildings - but the suspect had slipped away.
The Times of Israel
(NB Israel is one hour ahead of Strasbourg, i.e. this report was published just one hour fifteen minutes after the attack took place!)
11 December 2018, 10:15 pm
"I heard two or three shots at around 7:55 p.m. (1855 GMT), then I heard screams. I got close to the window. I saw people running. After that I closed the shutters. Then I heard more shots, closer this time," Yoann Bazard, 27, who lives in central Strasbourg.
"I thought maybe it's firecrackers," he said, speaking by phone. "And then, as it got close, it was really shocking. There were a lot of screams. … There were police or soldiers shouting 'Get inside!' and 'Put your hands on your head.'"
Biography of yoann mess
Yoann mess was born in 1991 in of, a small town in moselle. 22 years old, after obtaining his bachelor's degree, he is pursuing higher education at the faculty of medicine in Strasbourg. Currently external to the university hospitals in Strasbourg, he follows a course of cellular and molecular biology.
Musician since the age of 7, he has begun to play the flute, piccolo and oboe. For several years he has integrated different musical ensembles and is now a member of harmony. Through many trips on different continents, he acquires an open mind. He is interested in different cultures, religions, ethnicities and geographies with an insatiable thirst for knowledge and discoveries. The meeting with Asia raises awareness of other forms of thoughts, including Buddhist, taoist or Hindu philosophies. A strong reader of Asian historical novels and travel stories, these other modes of reflection are a constant source of inspiration.
Moreover, passionate from his younger age by reading novels, he discovers the world of fantasy through youth works such as eragon, Tara Duncan or Harry Potter. Very quickly, his curiosity of the fantastic world pushes him to approach adult fantasy books such as the chronicles, time wheel or still. Imbued with this fantastic culture, it also enters this universe thanks to rpg video games and science fiction films. It was in this continuity that the chronicles of fabula were born.
Freelance journalist Camille Belsoeur was at a friend's apartment when they heard the gunfire, at first mistaking it for firecrackers.
"We opened the window. I saw a soldier firing shots, about 12 to 15 shots," Belsoeur said.
Other soldiers yelled for people to stay indoors and shouted 'Go home! Go home!'" to those outside, he said.