Quebec Mosque Shooting
https://www.afp.com/sites/default/files/nfs/diff-intra/english/shared/top/d969f1c37d67a7d07bc473f395e88b241461133f.jpg
Canadian police officers respond to a shooting in a mosque at the Québec City Islamic cultural center on Sainte-Foy Street in Quebec city at about 8 pm local time, on January 29, 2017. Two arrests have been made after five people (now six!) were reportedly shot dead in an attack on a mosque in Québec City, Canada.
At least five people were injured in the incident and are at the University Hospital of Quebec. (Why always five?)
(Photo credit should read ALICE CHICHE/AFP/Getty Images)
Britain, France, Germany, Australia, Canada. All these countries have been targeted in turn, and all are deeply suspicious. They are clearly intended to generate anti-Muslim sentiment, now officially sanctioned by the President of the United States who is determined to project the false narrative that Muslims are the threat to America, when all the evidence points another way.
(9/11 for example was incontrovertably a CIA/Mossad operation with Saudi support. Further there are are well over 16,000 MURDERS in the USA every year and only a MINISCULE proportion of these are committed by Muslims let alone ISIS affiliates)
We may conclude from this and other factual evidence, that this is a joint American/Israeli black ops policy, building on all the earlier offensive actions and preparing Western mind-set for more. It is fraudulent and disengenuous and everyone in the world has a responsibility to call it out whenever it shows its ugly head.
It is too early yet to come to conclusions about Quebec but already there are indications that this too may fit an established pattern and modus operandi.
Clearly Canada's welcoming stance to Muslim refugees needs to be torpedoed and we might ask who would want that - Muslim refugees?
Further if the information is correct, this was Muslims attacking their own. Again what sense does that make except in the context of an American/Israeli/Saudi created Daish?
Canadian police officers respond to a shooting in a mosque at the Québec City Islamic cultural center on Sainte-Foy Street in Quebec city on January 29, 2017. (Getty) Source:
http://heavy.com/news/2017/01/quebec-city-canada-mosque-shooting-victims-shooter-gunman-photos-video-injuries-deaths/
People should be very aware that in parallel, alleged threat from Muslims is used to justify bombing in Muslim countries, most recently in the Yemen, increased surveillance particularly of the internet and communications, limitations on free speech and disemination of opinion as with the "Anti anti-Semitism" campaign raging everywhere.
The current obsession with "fake news", is yet another thinly veiled attempt to control anything other than the agreed and delusive, anti-Muslim, rhetorical, narrative.
So without necessarily jumping to conclusions, what in this attack appears familiar and like so many earlier ones:
"two or three" attackers

the use of AK47's

indescriminate shooting of peaceful people

the choice of public worship or other public gathering

attackers reported to shout "Allah Akbar" before or whilst firing weapons

wearing dark clothes and masks (surely more for effect than disguise, for why would 'suicide attackers' wish to prevent recognition?)

At a press conference early Monday morning, a Sûreté du Québec spokesperson said two suspects were arrested – one near the mosque, and another near Île d'Orléans, east of Quebec City. Police said nothing leads them to believe that other people were involved.

On Twitter, several hashtags emerged, including #JeSuisQuébec

,

#IAmQuebec

and

#PrayForQuebec

.
There is a useful source in this case who is widely quoted in the media outlets. Note this is a second-hand account from "a friend over the phone" yet it provides graphic and alarming detail about the nature of injury apparently sustained.
Nadji told the newspaper, "From what we heard over the phone, one person had a weapon discharged in his face because he had wanted to jump on the man to stop him. And the three others died because they wanted to catch the man."
One of the gunmen left the mosque to reload and came back. He then ran out of bullets a second time, reloaded and returned for a third round of shooting, Nadji told the Gazette."
Ah yes we have observed similar in almost every similar case. Often, but not in this instance it would appear, from a profession journalist(s) Note also the inevitable "hero" meme being planted here as with virtually every other case. This it is alleged is coming not from the attackers or their organisation, but "a friend of an eye witness."
So we are justified in enquiring who is this Hamid Nadji and his background affiliations (if any)
The following are listed who may or may not be the gentleman in question, nor should anything sinister be read into their CV's or contacts shown:
Polymer Chemistry, Green Chemistry, Materials Chemistry
Has published at least ten scientific papers on the chemistry of wood board
manufacture and particularly formaldehyde
From http://ca.viadeo.com/fr/profile/hamid.nadji it would appear his last contacts were: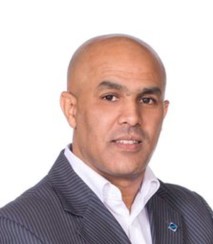 The same gentleman appears to hold other positions of influence as here reported: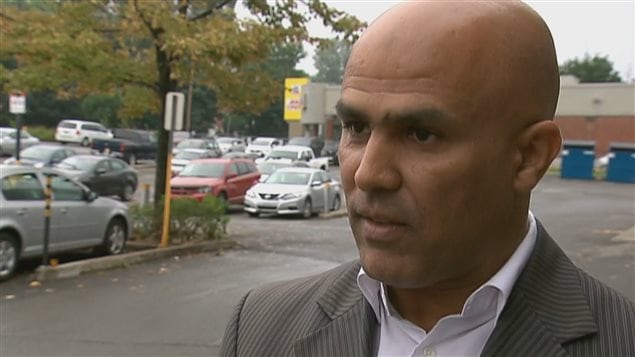 http://ici.radio-canada.ca/nouvelle/802336/uber-projet-pilote-taxi-tribunaux
Hamid Nadji.
President of the Regrouping Capital Taxi Owners (RPTC)
Photo: Radio-Canada
"
The meeting will also be an opportunity for the organization to calm the troops.
"We want to turn to calm
and peaceful ways and we want to avoid slippages.
As you know, under the effect of anger, there are
always slips, "said Hamid Nadji."
https://i.ytimg.com/vi/hgVxDUosA6M/hqdefault.jpg
https://i.ytimg.com/vi/7k0DHPluDAE/hqdefault.jpg


Taxi drivers feel insulted by Labeaume
http://www.quebechebdo.com/Actualites/2016-08-29/article-4627858/Les-chauffeurs-de-taxi-se-sentent-insultes-par-Labeaume/1
Mathieu Galarneau
Published on 29 August 2016
Hamid Nadji, président du Regroupement des Propriétaires de Taxi de la Capitale, et Benoît Jugand, porte-parole du RTAM.