The Berlin Lorry Attack on 19.12.2016
https://s3.eu-central-1.amazonaws.com/euobs-media/707be138193f2fafe5e693bf193ddf0c.jpg
https://d.ibtimes.co.uk/en/full/1577158/berlin-christmas-market-attack.jpg?w=400
Verified account
@AAhronheim
12 DEAD, 48 INJURED AFTER TRUCK RAMS INTO BERLIN CHRISTMAS MARKET IN POSSIBLE TERRORIST ATTACK
"ISIS has unleashed spectacular attacks against the west," Pape said."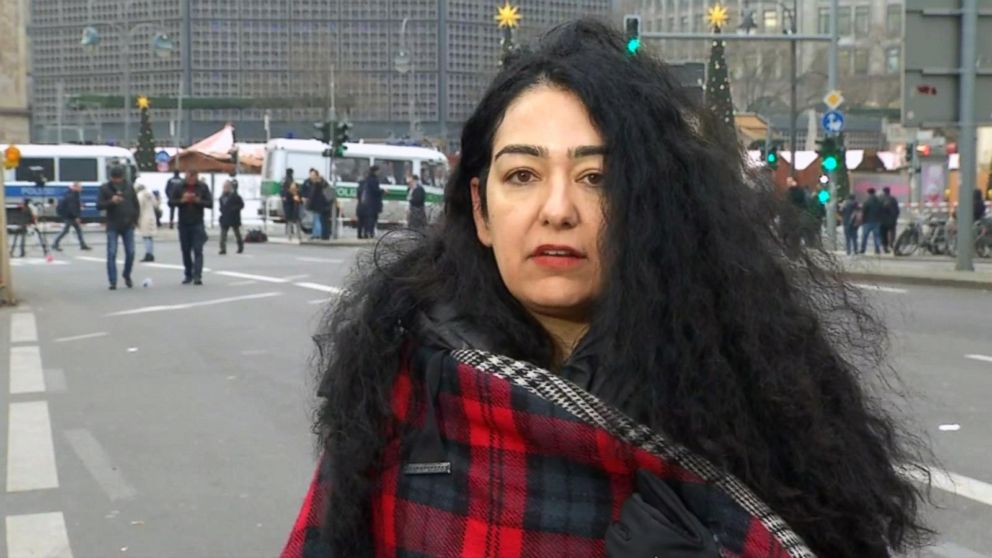 Where have we seen similar news stories before? Paris was it?
Another aspect that always fascinates in such incidents and is largely buried in the understandable emotion of the events, is the strange and often symbolic coincidences that appear to present themselves, and which are largely absent in your average, 'run of the mill' violence and murder.
As always we ask, are they co-incidental, or typical of a certain mindset that loves to interweave cryptic clues and messages, almost as an insult to the general population and the unfortunate victims of their malevolent scheming?
I could not help noticing the announcement of "twelve dead and forty eight injured," on the 6.30 am news. Whether amended with time or not, this of course adds up to a very round figure of 60. Then there is the stated GMT time of the event: 19:14 that just happens to add up to 33. You may like to research these numbers yourself.
The location is redolent with meaning: The market is at Breitscheidplatz, close to the Kurfuerstendamm, the main shopping street in Berlin's west. The attack happened in the shadow of the Kaiser Wilhelm Memorial Church, which was damaged in a World War Two bombing raid and preserved as a symbol of peace.
From: https://en.wikipedia.org/wiki/Breitscheidplatz
"In 1947 the square was given the new name 'Breitscheidplatz' after
Rudolf Breitscheid
, a German
Social Democrat
who was killed at the
Buchenwald concentration camp
in 1944."
From:
https://en.wikipedia.org/wiki/Kurf%C3%BCrstendamm
"Especially during the "
Golden Twenties
" the Kurfürstendamm area of the "New West" was a centre of leisure and nightlife in Berlin, an era that ended with the
Great Depression
and the Nazi
Machtergreifung
in 1933. The shops and businesses owned by Jewish tradespeople became the target of several pogroms, culminating in the "
Reichskristallnacht
" of November 9, 1938. In World War II the boulevard suffered severe damage from
air raids
and the
Battle of Berlin
.
[1]"
The suspect we are told was detained near the
Victory Column
monument in the large public park known as the Tiergarten
. And we cannot overlook the fact that this was
Berlin
as it approaches the Christmas season with all its allusions and historical associations.
From: https://en.wikipedia.org/wiki/Berlin_Victory_Column
"It served as the location for
Barack Obama
's speech in Berlin as a US presidential candidate during his visit to Germany on July 24, 2008. The choice of site was controversial as it symbolises German military victories of the past and is still seen by some as a
Nazi symbol
.
[6]"
Whether or not any of this points to the evil hand behind this attack, one thing we can be sure of that if it does, it would certainly NOT be that of of a poor and desperate Pakistani immigrant anxious to obtain asylum and presumably German citizenship.
LATEST: It now appears the latest news is suggesting they have the wrong man and the actual driver escaped and is still at large. Well what a surprise!
Conclusion
So to conclude, here we see another 'terrorist event', the latest on European soil, displaying many of the attributes - and warning signs - of previous ones. The sensationalist and unquestioning approach of the media is self evident. The medias failures in the past, give no assurance that they will be any different with this one. They jump to conclusions and yet again fail to take an objective and cynical one demanded by all the evidence of the past.
I make it clear that there is no evidence available to me at this stage that links in any way the activities of either American or Israeli or any other nation state's covert organ's involvement, but I suggest it would be naive to rule it out, or to pursue all or any links that might lead to that conclusion. Equally it is facile and perverse to automatically jump to the conclusion that this was an event planned and executed by Muslim extremists. The multitudinous reasons that have been revealed in previous cases, would urge caution in jumping to that conclusion.
Of course it will not prevent leading politicians, media moguls and the mass of the population that look to them for guidance, from doing so yet again. And being disastrously wrong yet again.


https://www.thestar.com/content/dam/thestar/news/world/2016/12/20/berlin-christmas-market-attack-intentional-police-say/merkel.jpg.size.custom.crop.1086x721.jpg




Of interest:
http://panteres.com/2015/09/16/berlin-police-simulated-terror-attack/

Use 'search' box for earlier articles on French, Belgian and German incidents.



Ahhhh. The old identity card trick! Now my worst fears are confirmed. Yet again the ever-considerate or forgetful terrorist!

From the Independent here: http://www.independent.co.uk/news/world/europe/berlin-attack-germany-police-tunisian-man-hunt-id-truck-driver-seat-christmas-market-a7488151.html



Berlin attack: German police 'launch manhunt for Tunisian man' after finding ID under truck driver's seat
A 'notice of temporary stay' document reportedly found following the attack that killed 12 people and injured dozens more
Der Spiegel reported that a "notice of temporary stay" document was found under the driver's seat following the attack that killed 12 people and injured dozens more.
It is said to name a Tunisian citizen called Anis A, who was born in 1992, although the suspect is also believed to go under at least two aliases, giving differing dates of birth
The Allgemeine Zeitung reported that the Tunisian suspect was registered under the name Ahmed A, 21, in the district of Kleve, in North Rhine-Westphalia.
The document found is given to asylum seekers in Germany, allowing them to legally remain in the country while their claim is decided.
The Polish driver, Lukasz Urban, was found shot and stabbed to death inside while the attacker fled the scene on foot.
Isis claimed responsibility for the massacre on Tuesday evening, calling the perpetrator a "soldier of the Islamic State" who was obeying calls to attack supporters of the US-led coalition launching air strikes on its territories in Syria and Iraq.
The federal public prosecutor's office, which is leading the terror investigation, could not immediately be reached for comment.
I wonder why?
There are a few more obvious questions that occur to me as they must do to you....and the police.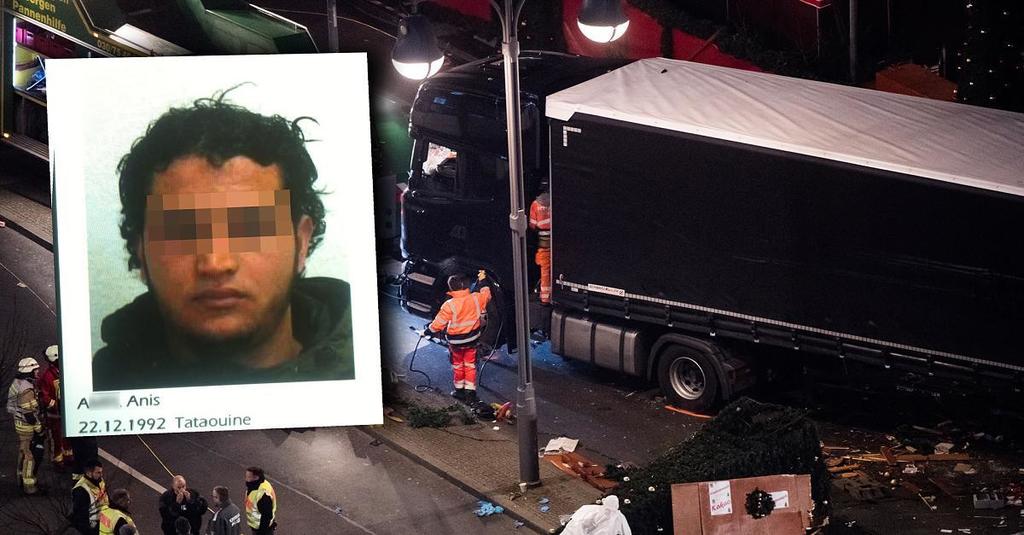 German government orders media to pixelate image of Berlin terror suspect. Don't they want to catch him? INSANE.
From Daily Mail tweet this image said to be Anis Amri "armed and dangerous". All set up for the next step - search/discovery/"neutralising"?:
http://
dailym.ai/2hUrhoM