Just one simple comparison proves Melbourne attack MUST be fraud
and if one part fraud, all must be CRIMINAL CONSPIRACY!
The car driven by Gargasoulas doing 'doughnuts' on Flinders, is clearly a different vehicle to the one from which a man was dragged and arrested
in front of 555 Bourke Street

.
There can be no doubt about this.
Apart from the very obvious damage to bonnet and roof, for which no explanation can be provided, there is feature on one, but not the other that proves these are two different cars.
There can be no other explanation.
Can you can spot it?
Two different cars proved: https://www.youtube.com/watch?v=4QXtqPS9hEQ
Spot the difference:
I'll give you a clue: "towing hitch".
http://cdn.newsapi.com.au/image/v1/be1ffa8f9e5ec9b23e097a5ff38ad0d9
http://e3.365dm.com/17/01/536x302/12d71a2d5093e54b40f5add89ea34d3494fc3888e2dce3e8c33a8a59212c969a_3873845.jpeg
And if the push-chair is apparently still attached to the driver's door, what is it doing in the street? Two cars, two push chairs obviously. Presumably the
three-month-old baby boy who died on 21 January was in one or other of them, but where was the child?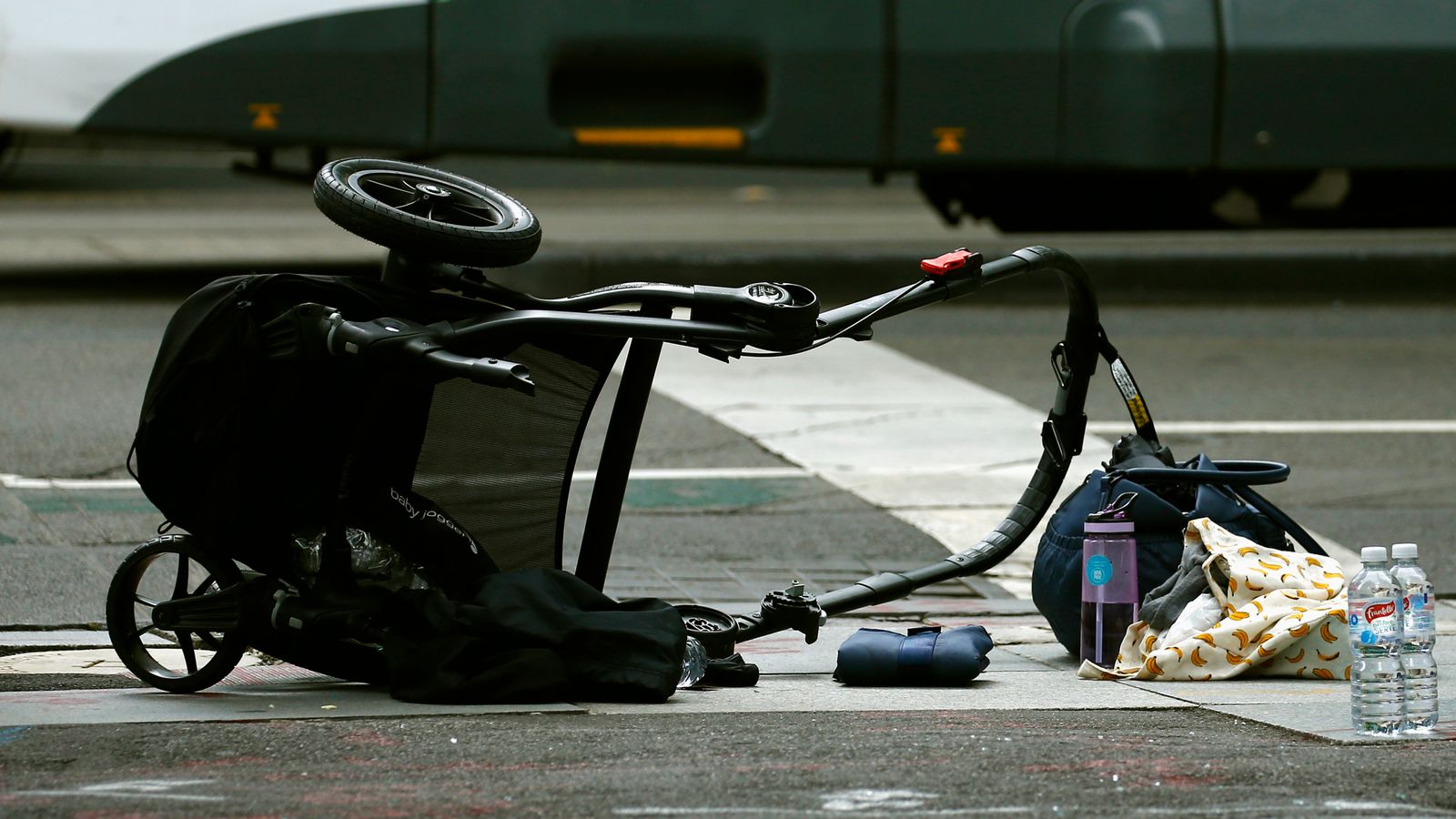 http://e3.365dm.com/17/01/1600x900/cdd378bbc3389aba1b709fb5f6961897170968cf317fe747159d6c9e455f5200_3875439.jpg?20170122095821