Israel's Mossad may have turned French spies into double agents during joint op – report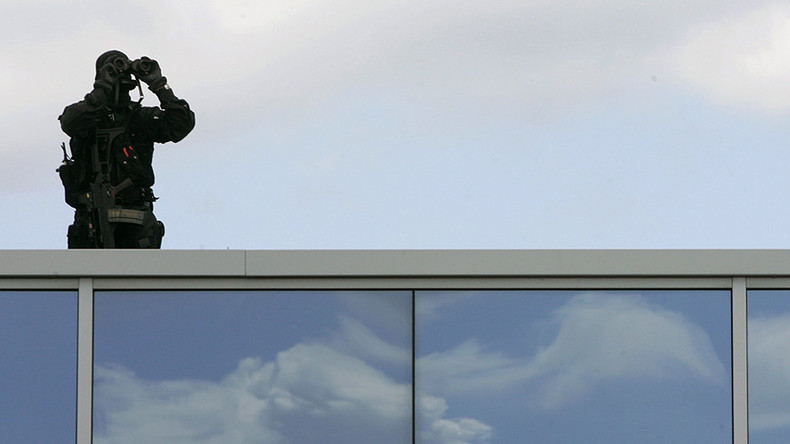 Israeli intelligence agency Mossad attempted to turn French spies into double agents during a joint operation in Syria, Le Monde newspaper reported, citing a French intelligence report.
The
report
, part-published by the French daily, reveals Mossad's efforts to develop relationships with French spies between 2010 and 2011, in an effort to achieve its goal of turning them into double agents and obtain sensitive information for Tel Aviv.
The attempt apparently began when Mossad and French secret services collaborated to source intelligence data on the Syrian government's chemical weapons program, called 'Ratafia'.
Read more
According to the Le Monde report, Israeli agents took advantage of their relationship with their French counterparts during the operation, and attempted to persuade a number of them to become regular intelligence sources for Israel.
The newspaper noted several incidents highlighted in the report, including one in which a French agent attended a Shabbat dinner at the house of Mossad's Paris bureau chief. The same agent later stated that he was going on vacation in Dubai, when he actually traveled to Israel, where he spent time with Mossad agents without reporting that he had done so.
Another instance reportedly involved suspicious money that was deposited in the bank accounts of French agents who were part of the Ratafia operation.
Le Monde reports that several agents received large sums in cash and presents from their Israeli counterparts. Those agents were reportedly transferred to less prestigious roles and had their security clearances frozen after that.
The alleged close ties between the French and Israeli agents were first uncovered by another French espionage agency in charge of information security, according to Le Monde. That agency has been closely monitoring and documenting their meetings with Mossad members.
All of the Mossad agents involved in the case were identified by name in the report and France has filed a formal complaint against them, according to the Jerusalem Post.
Read more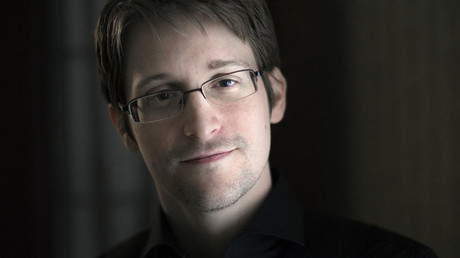 However, Mossad's Paris bureau chief has since returned to Israel, and two Israeli agents implicated in the case have left the intelligence agency and currently work as businessmen in Tel Aviv.
Despite no longer working for Mossad, Le Monde reported that the two agents-turned-businessmen recently tried to reach out to Bernard Squarcini, who served as the head of the General Directorate for Internal Security from 2007-2012 and previously worked with the Israeli agents in Paris.
However, Squarcini – who is being questioned as a suspect in the case – told Le Monde in 2016 that he had met the two "totally by chance."
Squarcini had previously launched an internal inquiry into whether Mossad was trying to recruit French agents as sources. However, the agents he placed under surveillance at the time did not include those involved in the Ratafia operation – despite Squarcini reportedly knowing that close ties had developed between his staffers and Mossad operatives.
The French intelligence report recommends investigating Squarcini on suspicion of maintaining unauthorized and unreported ties with Mossad's Paris bureau chief.
The report also calls for further investigation to determine what damage was done to the French intelligence service.
Haaretz reported that a judge appointed by the French has filed an official request with Israel to question the two agents who contacted Squarcini, but that it is so far unclear whether he has received a response.
Le Monde is expected to release two more reports on the revelation.
Following from:
https://theuglytruth.wordpress.com/2018/01/09/netanyahu-hints-israel-has-stopped-hijacked-planes-crashing-into-european-cities/#more-184544
Netanyahu hints Israel has stopped hijacked
planes crashing into European cities!

PM tells NATO ambassadors that Israeli intel has thwarted 'several dozen major terrorist attacks,' some involving civil aviation
ed note–Judea, Inc has everything to gain and nothing to lose by having airliners hijacked by 'Islamic' terrorists crash into European cities. In the first case, it bolsters the narrative the Jewish state needs to maintain in keeping the entire 'clash of civilizations' war machine moving forward, but also–just as important from a religious and historical perspective–Israel loves to see her ancient enemy–Rome (Western Christendom) suffering such events as it feeds into the Judaic penchant for revenge.
Therefore, all can rest assured that I$rael DID NOT stop any 'hijacked' airliners from crashing into European cities. This is clearly a case of Netanyahu making a veiled threat of what is to come if Europe does not 'come around' to the Jewish state's agenda, much in the same manner as his 'bomb' cartoon on the floor of the UN General Assembly in 2012, which on the surface was meant to be understood as representing Iran's nuclear weapons program, but in truth was a threat to the world of that Israel was about to 'blow' if America and the West didn't 'get' with the program.
Times of Israel
Prime Minister Benjamin Netanyahu on Tuesday indicated that Israel has prevented hijacked airplanes from crashing into European cities.
"We have, through our intelligence services, provided information that has stopped several dozen major terrorist attacks, many of them in European countries," he told foreign diplomats in Jerusalem.
"Some of these could have been mass attacks, of the worst kind that you have experienced on the soil of Europe and even worse, because they involve civil aviation. Israel has prevented that, and thereby helped save many European lives," Netanyahu said, apparently referring to plane hijackings.
He did not provide specific details about the attacks Israel helped prevent. The Prime Minister's Office declined to elaborate.
At a meeting of Israel-based ambassadors to the North Atlantic Treaty Organization (NATO), Netanyahu said Jerusalem contributes to the security of every single member of the Western defense alliance, in that it fights both Sunni and Shiite strands of radical Islam.
Besides fighting Islamic State terrorism aimed at European cities, Israel is also preventing the group from creating a second stronghold in Egypt, he said.
"ISIS is being destroyed in Iraq and Syria, but it is trying to establish an alternative territorial base in the Sinai. Israel is contributing to preventing that in myriad ways," Netanyahu said. "In general, I would say that Israel is the most powerful indigenous force in the Middle East that fights radical Islam."
Israel further helps NATO by fighting Iran, the dominant Shiite power, the prime minister went on. The Jewish state does not only seek to prevent the Islamic Republic from acquiring nuclear weapons, it is also "absolutely committed to preventing Iran from establishing a military base in Syria. And we back our words with action," he added, likely hinting at various airstrikes on weapon convoys and factories allegedly carried out by Israel.
Furthermore, Iran plans to import 100,000 Shiite fighters to Syria as part of its quest to dominate and eventually "conquer" the Middle East, he charged.
If Tehran were successful in its efforts, radical Sunni and Shiite forces would clash in Syria, sending millions of refugees to European shores, the prime minister warned.
"Where will the spillover [of a Sunni-Shiite clash in Syria] happen? In Europe. Where will the human flow go? To Europe. Who's preventing that right now? Israel? Right now, Israel alone. But I maintain that it's a common interest that we have," he told the NATO ambassadors during the public part of the event.
Israel and NATO have cooperated on security matters for decades but recently upgraded their ties significantly. Last year, Israel opened its first office at NATO headquarters in Brussels.
Israeli officials have repeatedly said that the Jewish state opposes the presence of Iran and its proxies, notably Hezbollah, in southern Syria and Lebanon.
Israel has been negotiating with the United States and Russia, the main brokers in Syria, to keep Iran-backed Shiite militias and the Hezbollah terrorist group away from the border.
Netanyahu, Defense Minister Avigdor Liberman and others have all said that Israel's policy is to target shipments of advanced weaponry, including accurate long-range missiles, that are heading to or in the possession of Hezbollah.
In late December, Assad's troops, accompanied by Iranian-backed fighters, recaptured the Syrian Golan from rebels, allowing President Bashar Assad to reassert control over a small portion of the area adjacent to the Israeli border. Still, much of the area along the border, around the city of Quneitra, remains under rebel control.
Last week, IDF Chief of Staff Gadi Eisenkot said the most serious immediate threat to Israel was posed by Hezbollah, followed by other jihadist groups supported by Tehran positioned on the Syrian border.
Describing Iran as a "multidimensional threat," the army chief said the most worrying aspect is the Islamic Republic's desire to obtain nuclear capabilities, followed by its efforts to achieve hegemony in the region.
From:

http://www.awdnews.com/index/cia-mossad-created-isis-says-julian-assange-wikileaks-releases-500k-us-cables/
'CIA and Mossad created ISIS', says Julian Assange as Wikileaks releases 500k US cables
WIKILEAKS founder Julian Assange today said the CIA and Mossad were responsible for paving the way for ISIS as the whistle blowing organisation released more than half a million formerly confidential US diplomatic cables dating back to 1979.
On the sixth anniversary of the first infamous "Cablegate" by WikiLeaks, when it releases its first batch of sensitive US files, on November 28 2010, it has expanded its Public Library of US Diplomacy (PLUSD) with 531,525 new diplomatic cables from 1979.
In a statement to coincide with the release of the cables, known as "Carter Cables III", Mr Assange explained how events which unfolded in 1979, had begun a series of events that led to the rise of ISIS.