Company advertising relies on the subliminal - with wider implications. Human motivators and social control.
How sport and the Olympics are used to promote product and corporate profits or alternatively used as a weapon in global politics. The use of imagery and psycho-social motivators and inhibitors should always be looked out for.
From: http://www.fastcocreate.com/3057605/see-the-stunning-dark-side-of-michael-phelps-in-this-new-under-armour-ad
"See The Stunning Dark Side Of Michael Phelps In This New Under Armour Ad. The brand takes a look at the world's greatest swimmer getting ready for Rio."
Video: https://www.youtube.com/watch?v=Xh9jAD1ofm4
"When he's not swimming his way into the Olympic record books, we've mostly seen Michael Phelps in jolly celebrity mode. Bong hits. Dropping his trousers
at college basketball games. He's a fun-loving guy who has endeared himself to sports fans not only thorough his skills but his smile and self-awareness. But this striking new Under Armour ad reminds everyone just how serious Phelps is."
"It's an early start to hype Olympians, but when we spoke to Under Armour's senior vice president of global brand marketing Adrienne Lofton
about the campaign when it first launched, that aligns perfectly with the tagline "It's what you do in the dark that puts you in the light." By focusing on the gymnasts and Phelps now, it only highlights the hard work and sacrifice it takes to achieve once the Games begin."
From Wikipedia: "Droga"
(meaning
Road
in English) was a monthly
magazine
dedicated to literary and social topics.
[1]
It was published in Nazi-occupied Warsaw from December 1943 to April 1944.
Its founders were Ewa Pohoska and Juliusz Garztecki.
Droga5 Advertising Agency here:
http://droga5.co.uk/
From UK Business insider: http://uk.businessinsider.com/under-armour-launches-rule-yourself-campaign-2015-8?r=US&IR=T
https://en.wikipedia.org/wiki/Droga5
http://www.aljazeera.com/mritems/Images/2016/4/21/8bff0771ba91448c9c740966d12ffacb_18.jpg
From:
http://uk.businessinsider.com/under-armour-launches-rule-yourself-campaign-2015-8?r=US&IR=T
"Under Armour is launching another star-studded advertising campaign as it continues its bid to overtake Nike to become the biggest athletics brand in the world.
"Under Armour's $3 billion in annual global sales pales in comparison with Nike's $28 billion, but Under Armour is increasingly growing its share of the sector, recently overtaking Adidas to become the second-largest athletics brand in the US.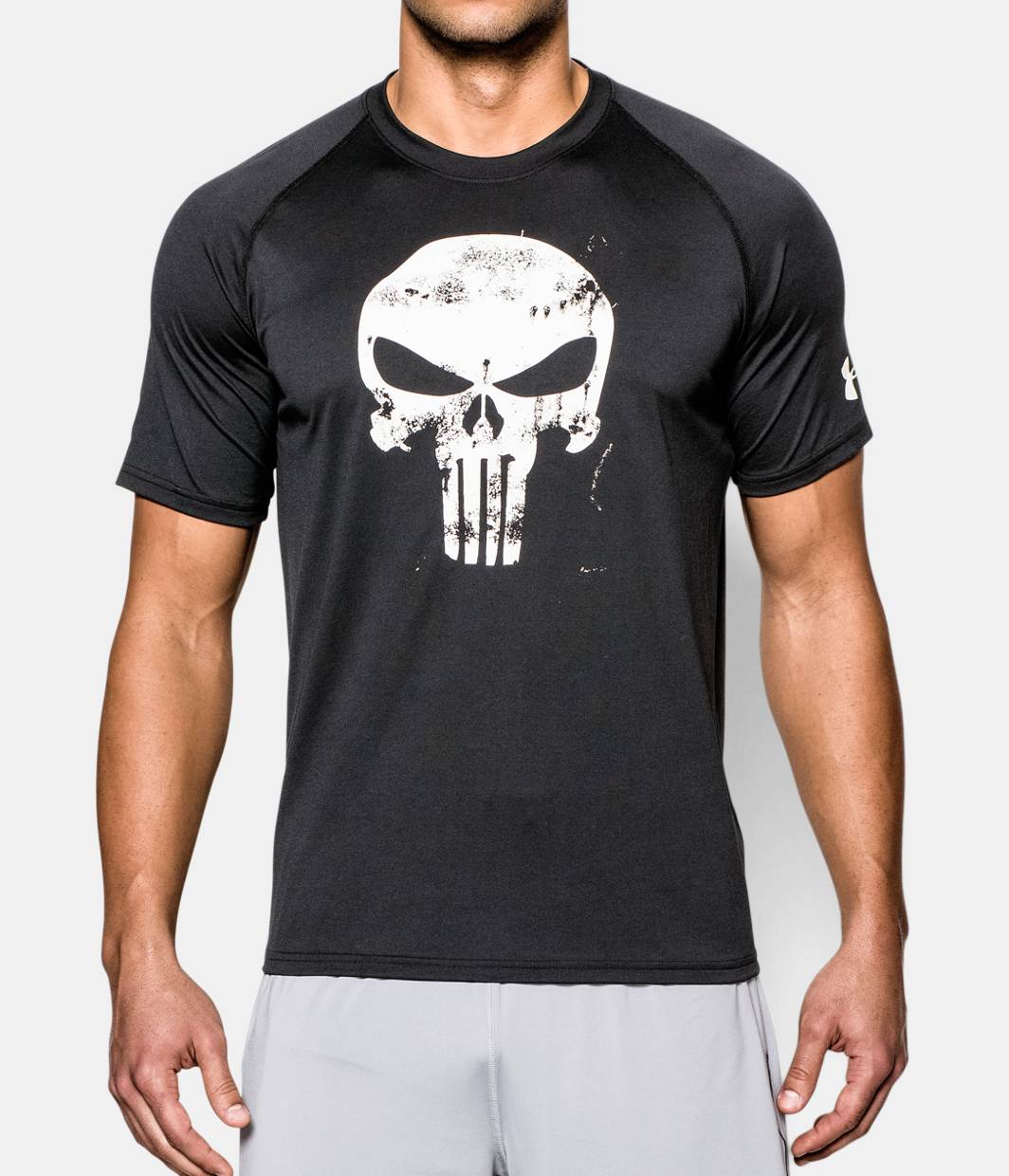 "On Monday Under Armour unveiled its new marketing push, "Rule Yourself." In a press release, Under Armour said it aimed to "redefine what it means to be successful in training."
"The campaign, created by the ad agency Droga5, stars quarterback Tom Brady, NBA MVP Stephen Curry, golfer Jordan Spieth, and American Ballet Theatre principal dancer Misty Copeland.
"A 60-second TV spot, which uses the soundtrack from the Philip Glass Knee series of operas, shows the athletes in training mode. They are then multiplied, becoming an "army" of clones, repeating their reps.
"Under Armour Alter Ego Compression Beast S/S Top - Men's 53881002 Black/White"
"Adam Peake, executive vice president of marketing at Under Armour, explained the thinking behind the push in a press release: "The concept of the 'Rule Yourself' campaign is simple — you are the sum of all of your training. It's the only way to get better, and it's the common thread that unites each of our all-star athletes around the globe.
"Under Armour provides the footwear, apparel and equipment the athlete needs to push through a tough workout. But we also want to give them that extra inspiration to improve every day, to keep building their inner army, and to stay focused on success even when the going gets tough."
"There has been a trend in recent months of sports-apparel brands and sports-related organizations creating big marketing campaigns to showcase the less-glamorous training element of sports, rather than just spotlighting athletes at the top of their game, at big marquee events.
"Back in April, Nike launched its biggest-ever women's push with a campaign. The #BetterForIt ad aimed to encourage women to challenge themselves and expand beyond their comfort zone."
Under Armour Video: http://uk.businessinsider.com/under-armour-growing-popularity-athletic-brand-nike-2015-5
By the way, on the other hand ....
Zika and Brazil
Is it not a tad suspicious that the ugly and disabling condition located in Brazil and linked to infection via the mosquito vector appears to be timed to coincide with the brazilian Olympics. The 'Zika Virus' appears to be endemic in all of the South American sub-continent, and must have been for years. Nor is the link wholly proven. There may be other causes such as genetic inheritance or man-made pollution particularly in the form of pesticides.
Aesthetically the Zika afflected children might be regarded as the antithesis of the elite athlete. Even the reassurances, headlined in the media for some time, must have the opposite effect on prospective visitors to the games the financial implications of which may well be considerable and add even more to the financial woes of the country.
See how the BBC runs the story here: http://www.bbc.co.uk/news/world-latin-america-36401150
It states:
"The World Health Organization (WHO) has rejected a call to move or postpone this summer's Rio Olympic Games over the Zika outbreak. It said this would "not significantly alter" the spread of the virus, which is linked to serious birth defects. In an open letter to the WHO, more than 100 leading scientists had said new findings about Zika made it "unethical" for the Games to go ahead. They also said the global health body should revisit its Zika guidance."
Dr Tom Frieden, head of the US Centers for Disease Control and Prevention (CDC)
said,
"There is no public health reason to cancel or delay the Olympics."
It is of course an open secret that the establishment of 'BRICS' - an alternative and competitor to the Dollar based IMF and World Bank - has caused political waves and covert action to destabilise it. The situation in Brazil is paralleled by unfolding revelations of corruption and intrigue that jeapardise Russia's involvement.
See: http://timesofindia.indiatimes.com/business/international-business/BRICS-bank-launched-in-China-as-alternative-to-World-Bank-IMF/articleshow/48160116.cms
"The NDB was conceived as a counterbalance to US-led financial institutions like the World Bank and IMF by providing funding for infrastructure and development projects in BRICS countries. Each nation will have an equal say in the bank's management, regardless of GDP size, according its officials."
See: https://www.theguardian.com/sport/2016/mar/11/russia-work-to-do-rio-2016-olympics-sebastian-coe
"Russia has been warned it requires "significant further work" in tackling doping if its athletes are to be admitted to the Olympics, while another five countries were placed in "critical care" over their testing procedures."
And not unrelated....
Illuminati Wife Tells All - Part 1 of 4

https://www.youtube.com/watch?v=S8ly0c0_Rnk


As for the use of 'crisis actors' in staged events, see:

https://www.facebook.com/422367381289092/photos/pcb.502126789979817/502121069980389/?type=3&theater